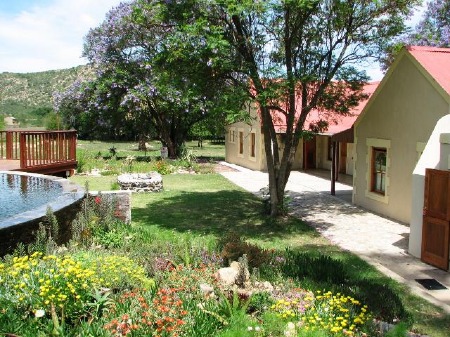 Studtis Olive Estate, Studtis, Baviaanskloof
Tucked away on an olive farm in the magnificent Baviaanskloof lies Kamerkloof.
It's blissfully remote with unobstructed views of the wilderness. Follow a field
guide into kloofs studded with rock pools or learn to ride a donkey cart. Return to a
ride in the landie for sundowners and a potjiekos dinner. Sleep in doubles, the garden
cottage or camp out under the stars then hit the reservoir pool for the
ultimate wake up in the morning!

Donkey cart rides
Mountain bikes
Internet

Phone: +27 (0)49 839 1008/1042 Fax: +27 (0)86 525 9479
Email:
+27 (0) 82 628 9448 reservations@traverse-travel.com
Web:
www.traverse-travel.com or Skype: traverse.travel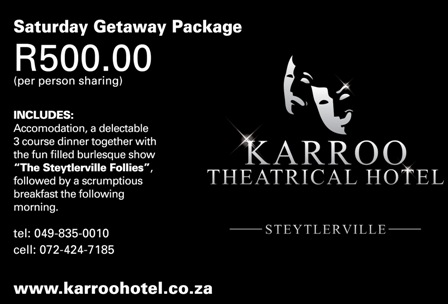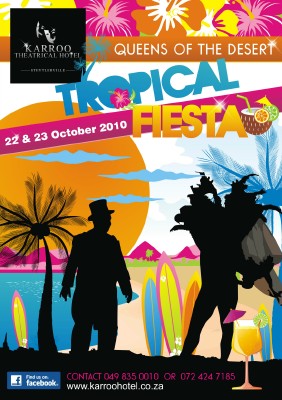 Karroo Theatrical Hotel Getaway Package - Steytlerville
SATURDAY GETAWAY PACKAGE
R500 per person sharing

Includes Accomodation, a delectable
3 course dinner together with
the fun filled burlesque show
"The Steytlerville Follies",
followed by a scrumptious
breakfast the following morning.

Phone: 049 835 0010
Email:
info@karroohotel.co.za
Web:
www.karroohotel.co.za